Ledgers is here to help you go to the next level with your Houston, TX tax or accounting services
We work with both experienced entrepreneurs and those just beginning.
Our customers span all aspects of business, and we support you every step of the way. We can offer various services with our financial tax and accounting system compatible with your business goals.
‍Do you plan to open a tax and accounting office?
It's generally agreed that a good way to begin an accounting or tax business is with a knowledgeable partner. Due to the differences in tax and accounting practices, some companies may increase their profits and have more long-term growth than others. Before you start down the path to business expansion, consider working with us, we will help you identify your goals and determine what results you are striving for and succeed. Please don't limit your abilities; allow them to spread out to where they want to go.
Do you want to take your business to the next level but don't want to put in more hours?
Ledgers has the tools to grow your business quickly and efficiently. You may need to increase your client base, expand your revenue, focus on resolving problems with technology or broaden your service offerings. We will be able to assist in where you're in the most need. While you're working to achieve your business goals, learn how to manage your time so you have more time for personal pursuits. We will meet with you to go over your future visions and dreams and talk about some of the things you want to be thinking about as you're searching for growth. We can also create new methods of serving clients while increasing your staff members' revenue and salary if that is what you desire. Take your success to the next level; working together with Ledgers can help you get there. 
Would you like to retire in the near future?
‍Making your practice an affiliate of Ledgers will enable you to stay ahead of the competition for years to come. With an understanding of your life after taxes and accounting, we'll provide you suggestions for a succession plan and a return on investment that you could never have imagined.
Meet with your local area representative.
Our strategy is solidifying strong growth in your market!
Mike Catalano- Houston, TX Area Representative
In the Houston area, we have an exceptionally dedicated rep. It is vital to the team's overall strategy to expand into Houston to acquire future success. Make an essential contribution to this development by partnering with us, and you'll get your chance to reap the rewards!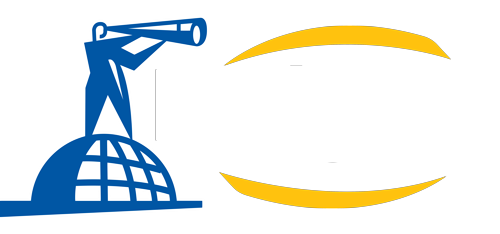 There are three main types of planning aims for tax and accounting firm size: those who want to expand, launch their firms, or pass on their tax and accounting businesses to the next generation. With Ledger's scalable growth plans, all are possible because we support all aspects of your business allowing you to focus on the work for your clients. When you meet with us, we will present you with an explicitly tailored strategy to your practice and industry objectives, and we'll break down a method for rapid growth. 
It's time to get excited about future collaborations with Ledgers. We are here to get you to the next level. Take the next step to turn your tax and accounting knowledge into a true scalable business. Today is the day to schedule a consultation with us and begin transforming your business. Call or complete the form to start a conversation!