Do you desire to increase revenue, enhance operations or become a next generation firm with high value services?
Learn about our affiliate and franchise programs for Certified Public Accountants, Enrolled Agents and Tax Professionals.
SCHEDULE A CALL
every step of your business journey.

It's an exciting yet complex endeavor. We'll help you get started with a scalable growth plan as the focus. No matter if you are an experienced entrepreneur or starting your first business, Ledgers can help you hit the ground running.​

WANT YOUR BUSINESS TO GROW?
From infancy to the sweet spot of success, Ledgers is by your side. We help you accelerate your revenue growth using our scalable model.

Let us show you how to increase your revenue without increasing your work.

You've put in the work – let us show you how to maximize your ROI as you think about life after accounting? Let's develop a succession plan to help your business become more valuable; and find a buyer when the time is right.
Advisory services designed for the small business owner
Today's clients want advice more than reports. Which do you focus on?
As part of Ledgers, you will have access to our advisory services program that is truly designed for today's owners of small businesses. Let us help you elevate your business to the next level.
Are you using todays state-of-the-art technology?
If not, let us show you how to do it economically and quickly.
The Ledgers System includes a full array of technology tools that provide your practice the ability to scale far beyond your current state. From onboarding clients, to creating financials, doing tax returns and managing your practice. The Ledgers System is a true state-of-the-art, web-based technology solution.
Want to enhance your growth?
Ledgers affiliates and franchisees benefit from our Inbound Marketing Program designed for your marketplace and budget.
We offer a true Inbound Marketing Program that brings you qualified leads and allows you to focus on what you do best…engage prospects and clients.
Everything your practice needs.
Ledgers offices offers tax, payroll, compliance and advisory services done right.
You'll gain exclusive access to Growth Support focused on becoming a consultative service for clients, transitioning to value pricing and creating an annuity value program.
Ready to increase revenue, enhance operations or become a next generation firm with high value services? Let Us Help!
Experience is what separates Ledgers from the pack – our experience and yours. We work together to bring more value to small business clients.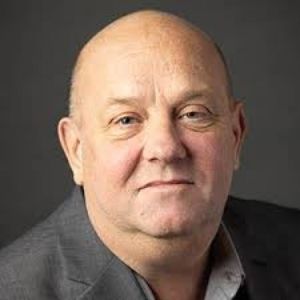 CEO Loyalty Brands / Founder
WE MEET YOU WHERE YOU ARE
Wherever you are in the business cycle, from just getting started to enhancing your business, we can help you deliver world-class solutions that meet your clients' needs and open new doors of opportunity for your business to grow.
Ken Leese - TAX ACCOUNTANT FRANCHISEE AREA REPRESENTATIVE
"I have been involved in franchising since 1994 with a few different brands. Loyalty Brands continues to impress me with their knowledge in all aspects of the franchising process. But even more so than that, Loyalty Brands' passion for their brands is truly remarkable and becomes contagious for all those involved. Loyalty Brands accomplishes this while treating each and every person respectfully and having fun along the way. I am very excited to be associated with Loyalty Brands."